Tall Ship Sailing Portugal Morocco and Spain!
Join Us Aboard the Star Flyer as we sail from Lisbon to Malaga April 19 - 26, 2024!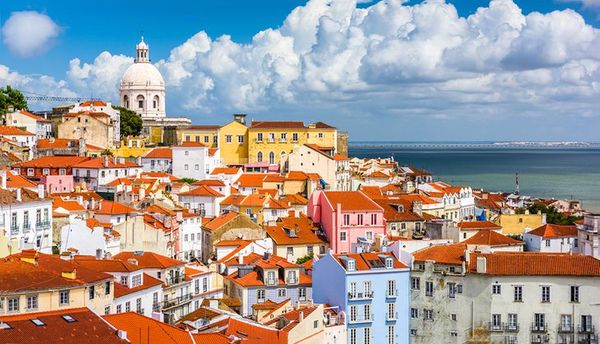 APRIL 19 - 26, 2024!
WELCOME ABOARD THE MAGNIFICENT STAR FLYER!
JOIN US AS WE HEAD TO THE IBERIAN PENINSULA FOR A SPLENDID 7 NIGHT VOYAGE ALONG THE COAST OF PORTUGAL, MOROCCO, THROUGH THE STRAITS OF GIBRALTAR AND ALONG THE FABULOUS COAST OF SOUTHERN SPAIN WITH STOPS IN PORTIMAO, TANGIER, MOTRIL & MALAGA.
With only a maximum of 166 total guests, the Star Flyer provides an ideal and intimate home base from which to discover all the treasures of the region.
THIS POPULAR ITINERARY AND SHIP WILL SELL OUT QUICKLY SO DON'T DELAY - CALL TODAY!
Contact Gina Ruggiero for details TEL: 623-680-0853 or gina@wheretoworld.com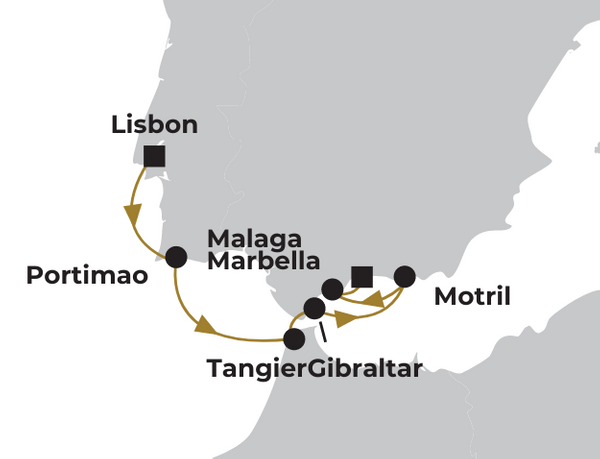 The Itinerary
This spectacular region boasts idyllic landscapes at every turn with historical cities and towns, stunning castles, world class food and wines, unique and fascinating cultures, rugged coastlines, and fantastic beaches!
These points of interests are not just geographical - the warm and friendly residents with their enchanting mix of cultures along with a rich heritage offer a hearty welcome at local markets and festivals at each port of call. The musical rhythms, fascinating sights and exotic flavors all make this a place where all the senses come to life!
VISIT THE BEAUTIFUL IBERIAN COAST SAILING IN STYLE AND COMFORT FROM LISBON TO MALAGA. HELP HOIST THE SAILS OR SIP ON A COCKTAIL, RELAX AND ENJOY THE SHOW!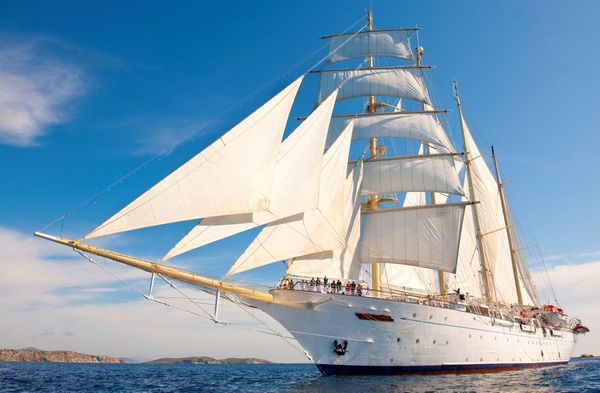 The Star Flyer
What better way to explore this paradise than floating along with the wind in the sails of a majestic tall ship! Here, the traditions of the past are happily married to the comforts and amenities of the present day. Star Flyer is a modern cruise ship in every way, focusing on providing a luxury experience while highlighting the traditions and romance of the legendary era of sailing ships. Life aboard is blissfully relaxed, much like traveling on a private yacht. The décor is reminiscent of the grand age of sail. Antique prints and paintings of famous sailing ships please the eye, while teak and gleaming mahogany rails are richly reminiscent of Star Clippers' proud nautical heritage.
Enjoy the fine public spaces with open-seating dining in an elegantly appointed dining room, the happening indoor-outdoor Tropical Bar and Piano Bar, two swimming pools and an Edwardian style library where a fireplace glows with a warmth that reflects the friendliness and enthusiasm of Star Clippers' hospitable officers and crew.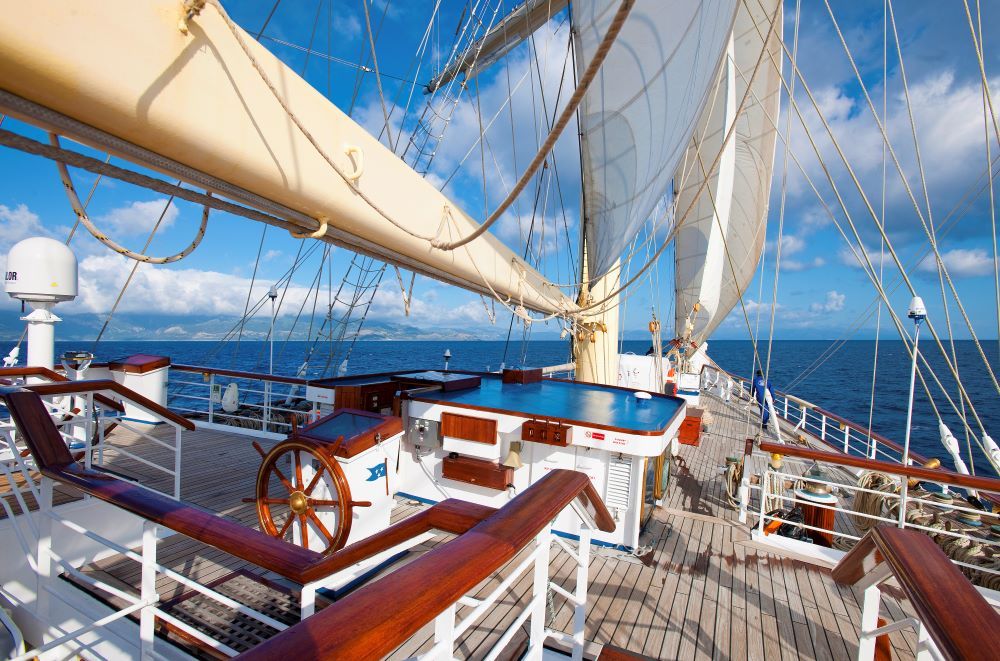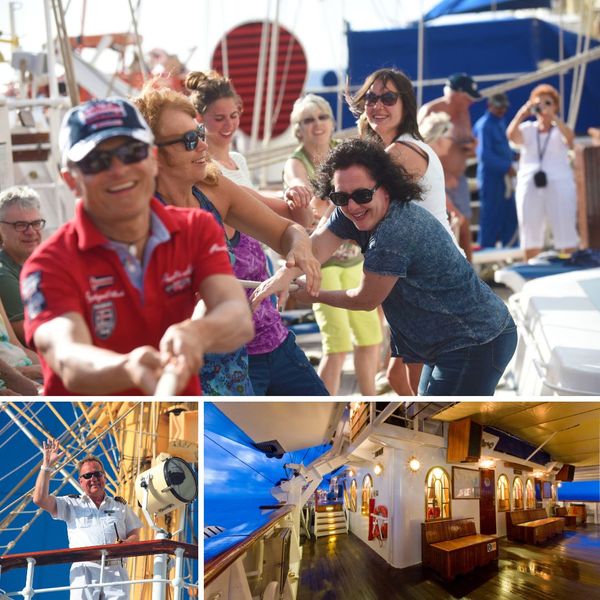 Learn More
Watersports with included activities - two pools - mast-climbing - fitness center - evening low key entertainment (no casino!) Fun parties and stunning sail-aways! You may even find your inner pirate!
EXTREMELY LIMITED SPACE! RISK FREE DEPOSITS! Deposits are fully refundable up until December 15th, 2023. SAVE YOUR SPOT TODAY!
IMPORTANT – this sailing requires full mobility. There are many steps and stairs and no elevators. The gangways boarding and disembarking the vessel can be steep. We'll often use tenders (small boats) to get into ports of call - it is important to be able to navigate the transfer between the vessels. The staff is always very helpful to ensure a safe transition.
For more information - Contact Gina Ruggiero for details TEL: 623-680-0853 or gina@wheretoworld.com